Teachers, Register Now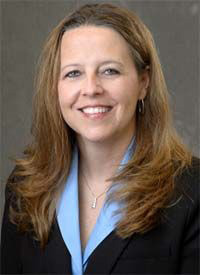 Hello! I want to welcome you to CleverCrazes.com. My name is Dr. Carla C. Johnson, Executive Director of the Friday Institute for Educational Innovation and Associate Dean of the College of Education, North Carolina State University. I am the STEM Education Academic Advisor to Clever Crazes for Kids® (CCK), and I want to introduce you to the website and the ways in which you can integrate it into your K-8 classroom. First, let me tell you a bit about my background. I am a former science teacher and have served in many national leadership roles, including President of the National Middle Level Science Teachers Association, Council Member for the National Science Teachers Association, and most recently, Board Member of the School Science and Mathematics Association. I have also been the Editor of the School Science and Mathematics Journal.
My role with CCK is to facilitate the use of the CleverCrazes.com resources within K-8 grades in traditional classrooms and after-school programs. The CCK website has been developed by a team of educators led by Dr. Kathy Hoover from the School of Education at the University of Cincinnati. In addition to the fantastic website where kids will enjoy playing many interactive educational games, the CCK team has also developed a series of STEM problem-based learning lessons called CCK STEM Expeditions. The CCK STEM Expeditions are grade-band specific and ready to implement. We also want you to be assured that CleverCrazes.com is a child-safe website, certified by TRUSTe. We invite you to review our Privacy Policy.
I will guide you through the website, curriculum, and student gaming in demo videos that you can watch here.
CleverCrazes.com is always updating and adding new educational materials. For example, since I recorded my website video, CCK has added "You and the World of Art," including visual art, dance, and music, further extending the concept of critical thinking for your students. The "Art" turns STEM into STEAM. CCK also added "You the Reader," a gold standard in e-learning, learn-to-read programs. "Reading" turns STEAM into STREAM. CleverCrazes.com brings to K-8 classrooms and after-school programs across the country new and exciting ways to engage kids in learning about the STREAM disciplines. Students will see how Science, Technology, Reading, Engineering, Art, and Mathematics are integrated into their everyday lives. Watch your students' confidence grow as they develop a fundamental love of learning. Be sure to check out "Safe Routes to School!"
To enhance reading comprehension in grades K-3, the educational learning games in those grades have voice-overs so the kids can read along, thus creating a rich experience for the students as they play and learn on CleverCrazes.com.
To learn more, read About Clever Crazes for Kids
EVERY WEEK
NEW! 72 $10 GIFT CARDS

CleverCrazes.com is excited to announce we are DOUBLING the number of weekly $10 gift cards to top scoring kids.*
EVERY MONTH
216 TOP SCORING KIDS

can win great prizes like gym shoes, headphones, hoodies, or backpacks*

$500

AWARDED TO A SCHOOL*

$500

AWARDED TO AN AFTER-SCHOOL PROGRAM*

$100

AWARDED TO ONE SCHOOL OR AFTER-SCHOOL PROGRAM PLAYING AS A CLASSROOM OR GROUP*

$200

AWARDED TO A HOMESCHOOL*
*FOR DETAILED INFORMATION PLEASE SEE OFFICIAL RULES
Even if you have only one computer, we want everyone to be able to take advantage of this academic tool. You may use CleverCrazes.com as a "classroom" by logging into your account and selecting Play as a Classroom or Group.
Click on the link below to see our comprehensive curriculum maps.
Don't Miss This Valuable Asset:
Professional Development Credit
Clever Crazes for Kids® will sign documents for professional development hours for attendance of sessions at educational conferences. Engagement with CleverCrazes.com may also qualify you for professional development hours and/or credits. Follow the link below for more information.
Clever Crazes for Kids® loves to hear from all teachers. Please email your insights, suggestions, and other ideas regarding the CCK website to kclark@clevercrazes.com.
Why you'll love CCK.
Let us tell you why you will love Clever Crazes for Kids. CCK is an Always FREE, Always FUN educational enrichment website designed for students in PreK-8th grades. (PreK kids only have access to You the Reader, the CCK literacy program.) CCK is and always will be 100% FREE! CleverCrazes.com is a TRUSTe certified child safe, STREAM (Science, Technology, Reading, Engineering, Art, Math) based website available on computers and tablets that engages students in learning, building self-esteem, making healthy choices, and staying physically fit. Clever Crazes understands that not all kids learn the same way. Through our STREAM-based approach, topics are introduced from differing points of view allowing for the reinforcement of learning.
Through colorful, exciting, animated educational games and activities, students learn material in the sciences, humanities, mathematics, arts, and language arts. With nearly 50,000 facts and questions and more than 150 educational games, students learn while earning points. This model of encouragement builds students' confidence, encourages curiosity, and instills a fundamental love of learning. The learning games are all designed by our educational and creative teams. When kids are registered, they earn points while playing the games, making them eligible for prizes.
The CCK website enhances curriculum with:
New: Our gold standard e-learning literacy program, "You the Reader," introducing and improving reading skills for kids as young as PreK and up to grade 8, including a robust language arts component and supported by more than 3,000 hand-drawn illustrations
Educational games and activities to engage students and support state standards in science and social studies
Skill and drill exercises to enhance test scores and grade point averages (GPA)
Educational games and activities that promote good citizenship and ethical behavior
The Step It Up and Kickstart Your Brain® fitness challenge, which helps students build physical fitness and strength and enhances brain function
ESL (English as a Second Language) for both kids and adults
A way your students can work independently or collectively as a group. Playing together is a great way to get your kids involved in a STEAM team building activity as "kids teach kids," building on one another's experiences and understandings.
The addition of "You and the World of Art," which includes visual art, dance, and music, enhancing critical thinking