Teachers and Classrooms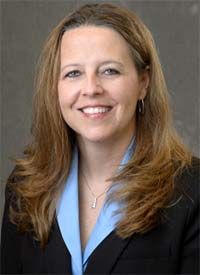 Hello. I want to welcome you to clevercrazes.com. My name is Dr. Carla C. Johnson, Associate Dean for Research, Engagement and Global Partnerships, Professor of Science Education, College of Education at Purdue University. I am the STEM Education Academic Advisor to Clever Crazes for Kids® (CCK) and I want to introduce you to the website and how you can integrate it into your K-8 classroom. First, let me tell you a bit about my background. I am a former science teacher and have served in many national leadership roles including President of the National Middle Level Science Teachers Association, Council Member for tFhe National Science Teachers Association, and most recently Board Member of the School Science and Mathematics Association. I am also the Editor of the School Science and Mathematics Journal.
My role with CCK is to facilitate the use of the clevercrazes.com resources within K-8 grades in traditional classrooms and After-School Programs. The CCK website has been developed by a team of educators led by Dr. Kathy Hoover from the School of Education at the University of Cincinnati. In addition to the fantastic website where kids will enjoy playing many interactive educational games, the CCK team has also developed a series of STEM problem-based learning lessons called CCK STEM Expeditions. The CCK STEM Expeditions are grade band specific and ready to implement.
I will guide you through the website and curriculum, student gaming and prizes. We also want you to be assured that clevercrazes.com is a child-safe website, certified by TRUSTe.
Please know that clevercrazes.com is always updating and adding new educational materials. For example, since I recorded my website video, CCK has added "You and the World of Art", including visual art, dance, and music. This "Art" turns STEM into STEAM, further extending the concept of critical thinking for your students.
You will also find more educational games to engage your students, and be sure to check out "Safe Routes to School!"
To enhance reading comprehension in grades K-3, the learning games in those grades on our website now have voice-overs so the kids can read along, thus creating a rich experience for the students as they play and learn on clevercrazes.com.
Clevercrazes.com brings to K-8 classrooms and after-school programs, across the country, new and exciting ways to engage kids in learning about the STEAM disciplines, specifically how Science, Technology, Engineering, Art, and Mathematics are integrated into their everyday lives. All of this is part of the interconnected web of wellness—healthy planet, healthy relationships, and healthy individuals. Strong minds are built on healthy and energetic bodies.
EVERY WEEK
$500

AWARDED TO A TOP SCORING SCHOOL WITH THE HIGHEST PERCENTAGE OF REGISTERED PARTICIPANTS*

$500

AWARDED TO AN AFTER-SCHOOL PROGRAM WITH THE HIGHEST PERCENTAGE OF REGISTERED PARTICIPANTS*

$100

AWARDED TO ONE SCHOOL OR AFTER-SCHOOL PROGRAM WITH THE HIGHEST SCORE - PLAYING AS A CLASSROOM OR GROUP (playing as a team with one computer)*

$100

AWARDED TO A HOME-SCHOOL PROGRAM BY RANDOM DRAWING

36 $10 GIFT CARDS

AWARDED TO TOP-SCORING KIDS
EVERY MONTH
216 COOL KIDS PRIZES (SUCH AS GYM SHOES, HEADPHONES, HOODIES, OR BACKPACKS)

ARE AWARDED TO WINNING KIDS WITH THE HIGHEST COMBINED SCORES IN THE ACADEMIC ACTIVITIES AND THE STEP IT UP AND KICKSTART YOUR BRAIN® FITNESS CHALLENGE*
*FOR DETAILED INFORMATION PLEASE SEE OFFICIAL RULES
Of course, we understand that a "Classroom" may look different in an after-school program setting. It is likely that you will have a range of grade levels. That is fine... in fact, it is a great way to have "kids-teaching-kids!" Students from one grade may have the answers to some quiz questions, while others may be able to "Mentor Up" for kids in other grades. So, even if you have only one computer, we want everyone to be able to take advantage of this academic tool.
Click Here to see our comprehensive Curriculum Maps
Click Here to watch our Clever Crazes Demo Video
Don't Miss This Valuable Asset:
Professional Development Credit
Clever Crazes for Kids® wants to engage educators in discourse about how CCK works in your classroom and as a forum for sharing new ideas and strategies for using clevercrazes.com. Participation in our virtual learning community has benefits for educators such as opportunities for documented certification of contact hours related to professional growth that you can submit to your local professional development council for potential credit.
In order to receive Professional Development credit from your district, view all of the Chapters in this video, and implement one or more of the CCK STEM Expeditions. Prepare a one (1) to two (2) page narrative about student experiences and describe how students benefited from these experiences. Submit your completed narrative and form by email to kclark@clevercrazes.com.
Clever Crazes for Kids® loves to hear from all teachers. Please email your insights, suggestions, and other ideas regarding the CCK website to kclark@clevercrazes.com.
Professional Development Credit Form
View All CCK Video Chapters
Stem Expeditions lesson plans