6. Step It Up and Kickstart Your Brain®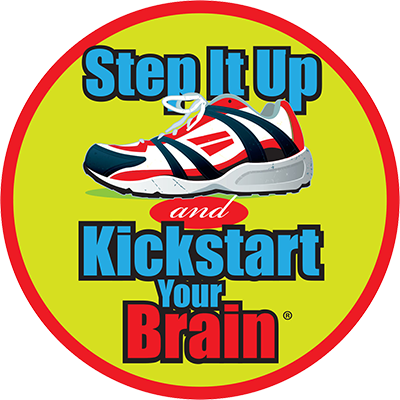 Step It Up and Kickstart Your Brain® is our physical fitness component, complete with a live-action certified personal trainer.
According to famed neurosurgeon John Tew, MD, "The newest research shows that as important as exercise is for your body, it's even more important for your brain. Twenty minutes of aerobic exercise stimulates growth of new synapses, facilitating the grasp of more complex material, and adds new nerve cells, which support recent memory acquisition." CCK encourages kids to exercise with Step it up and Kickstart Your Brain®, the physical fitness component of the website, led by our certified personal trainer, Kimmie. Kimmie instructs on the proper way for kids to get fit through live-action videos. She demonstrates 16 specific exercises, and after each video, students or educators have the opportunity to record on the website the number of repetitions (reps) that the students performed. Students are held accountable to the ethics pledge they took when they first entered the site, and they can earn points for their honest participation in the physical fitness activities.
If a student does not have access to a computer to record the number of reps as an individual, or if the students are performing the exercises as a classroom or group, a Step It Up and Kickstart Your Brain® Exercise Tracking Form is available to download and print. The registered adult can then enter the students' recorded number of reps for each of the exercises. An adult must enter the information from the Exercise Tracking Form into the Enter My Athlete's Reps for Week Form on the CCK website by Saturday, 11:59 p.m. EST. You can access these forms by following the links below.
Exercise Tracking Form
Enter My Athlete's Reps for Week Form