1. Meet Carla C. Johnson, EdD, Professor, STEM Educator/Consultant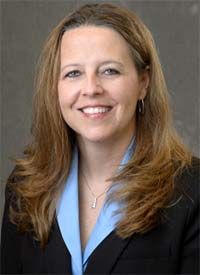 Hello! I want to welcome you to CleverCrazes.com. My name is Dr. Carla C. Johnson, Associate Dean for Research, Engagement and Global Partnerships, Professor of Science Education, College of Education, at Purdue University. I am the STEM Education Academic Advisor to Clever Crazes for Kids® (CCK), and I want to introduce you to the website CleverCrazes.com and tell you how you can integrate it into your K-8 classroom. First, let me tell you a bit about my background. I am a former science teacher and have served in many national leadership roles, including President of the National Middle Level Science Teachers Association, Council Member for the National Science Teachers Association, and most recently, Board Member of the School Science and Mathematics Association. I am also the Editor of the School Science and Mathematics Journal. I have been involved as a professional development consultant nationally for many years and have published internationally-recognized research in the areas of effective professional development and improving teacher quality, as well as STEM policy and practice.
My role with CCK is to facilitate the use of the CleverCrazes.com resources within K-8 grades in traditional classrooms and after-school programs. The CCK website has been developed by a team of educators led by Dr. Kathy Hoover from the School of Education at the University of Cincinnati. In addition to the fantastic website where kids will enjoy playing many interactive educational games, the CCK team has also developed a series of STEM problem-based learning lessons called CCK STEM Expeditions. The CCK STEM Expeditions are grade-band specific and ready to implement. We also want you to be assured that CleverCrazes.com is a child-safe website, certified by TRUSTe. We invite you to review our Privacy Policy.
I will guide you through the website, curriculum, and student gaming in demo videos that you can watch here.
CleverCrazes.com is an asset for K-8 educators, after-school program coordinators, parents, and guardians to boost academics and build strong minds, core ethics, and healthy bodies for kids and their families